How do I find my VPN credentials?
Your VPN account credentials can be viewed within the Dashboard of your account and can easily be accessed.
Login into the My Account section of the InvizBox website.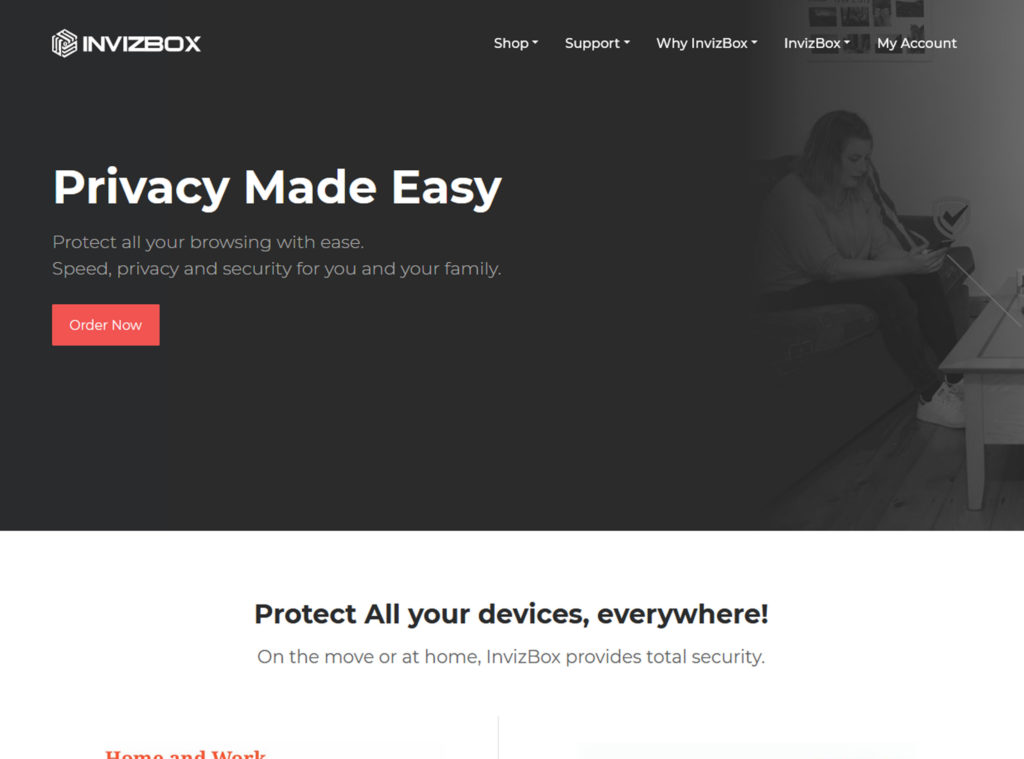 2. Login to your account using your username or email address.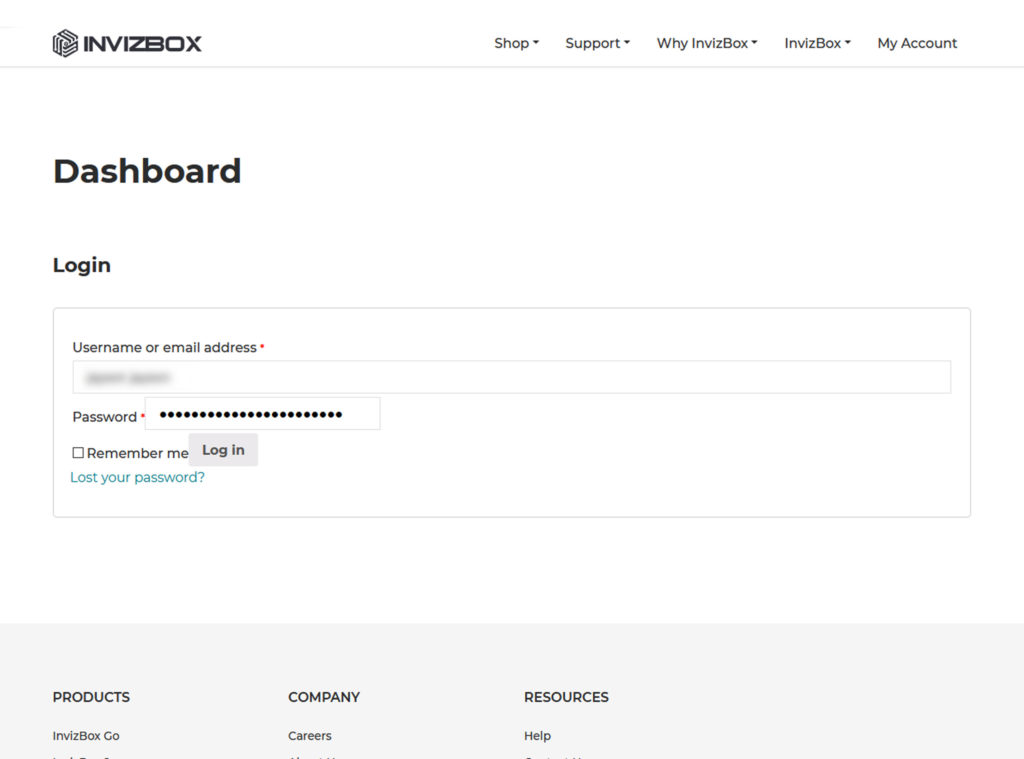 3. Select VPN Account from the Menu on the left.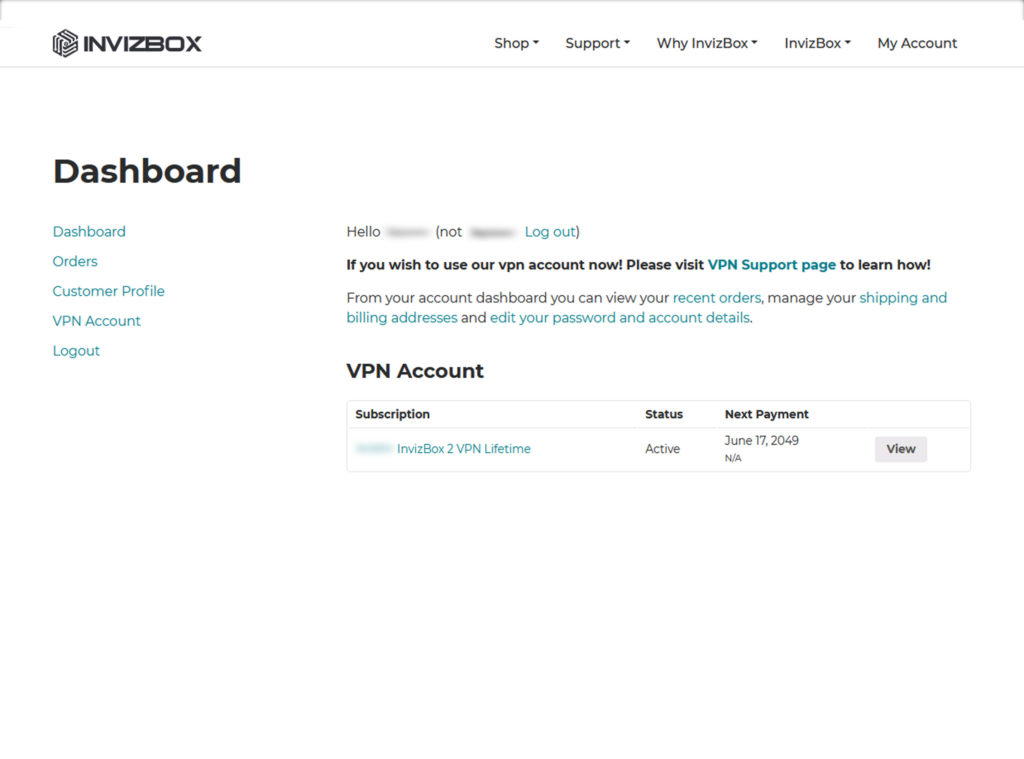 4. Select the View VPN Password option to view all your VPN credentials.